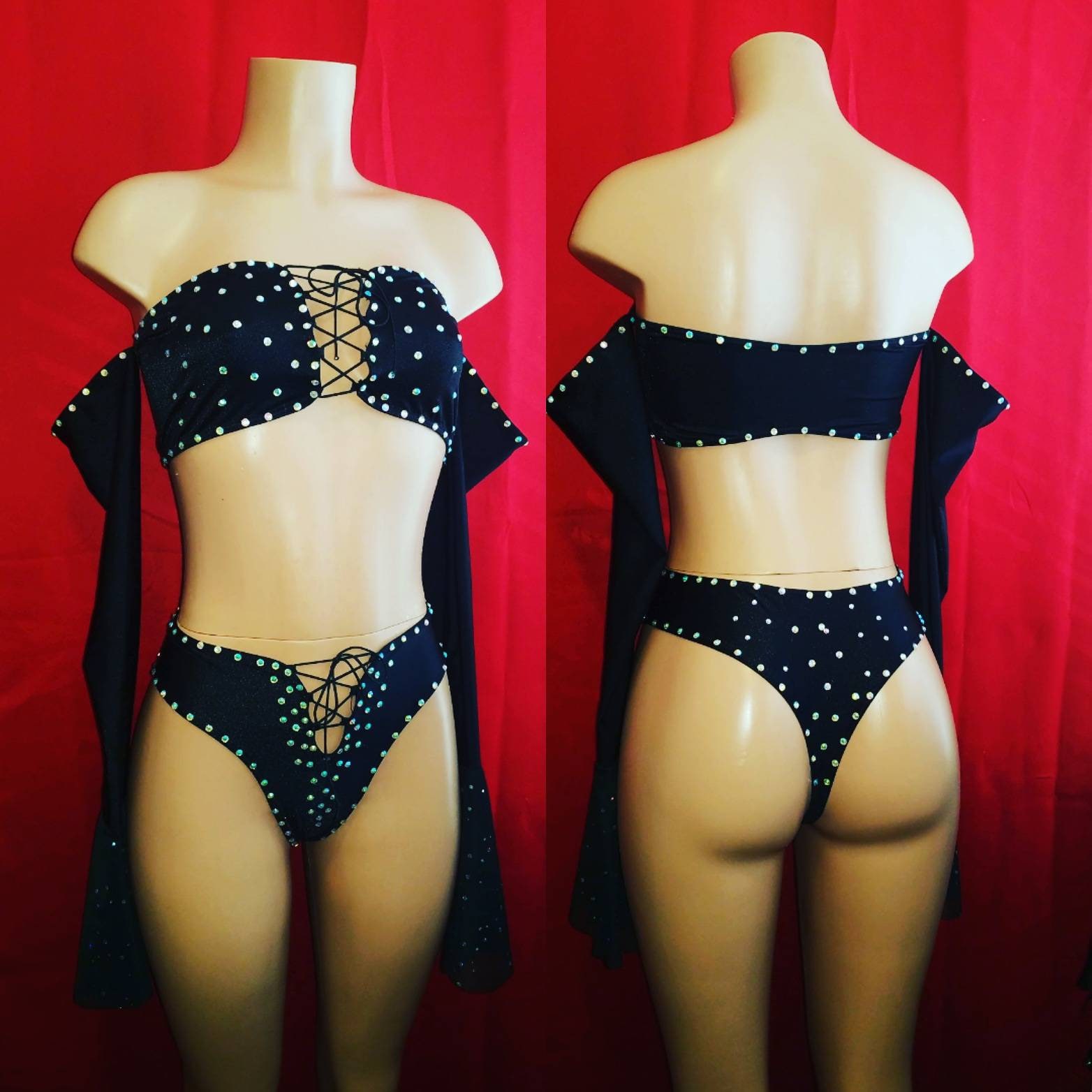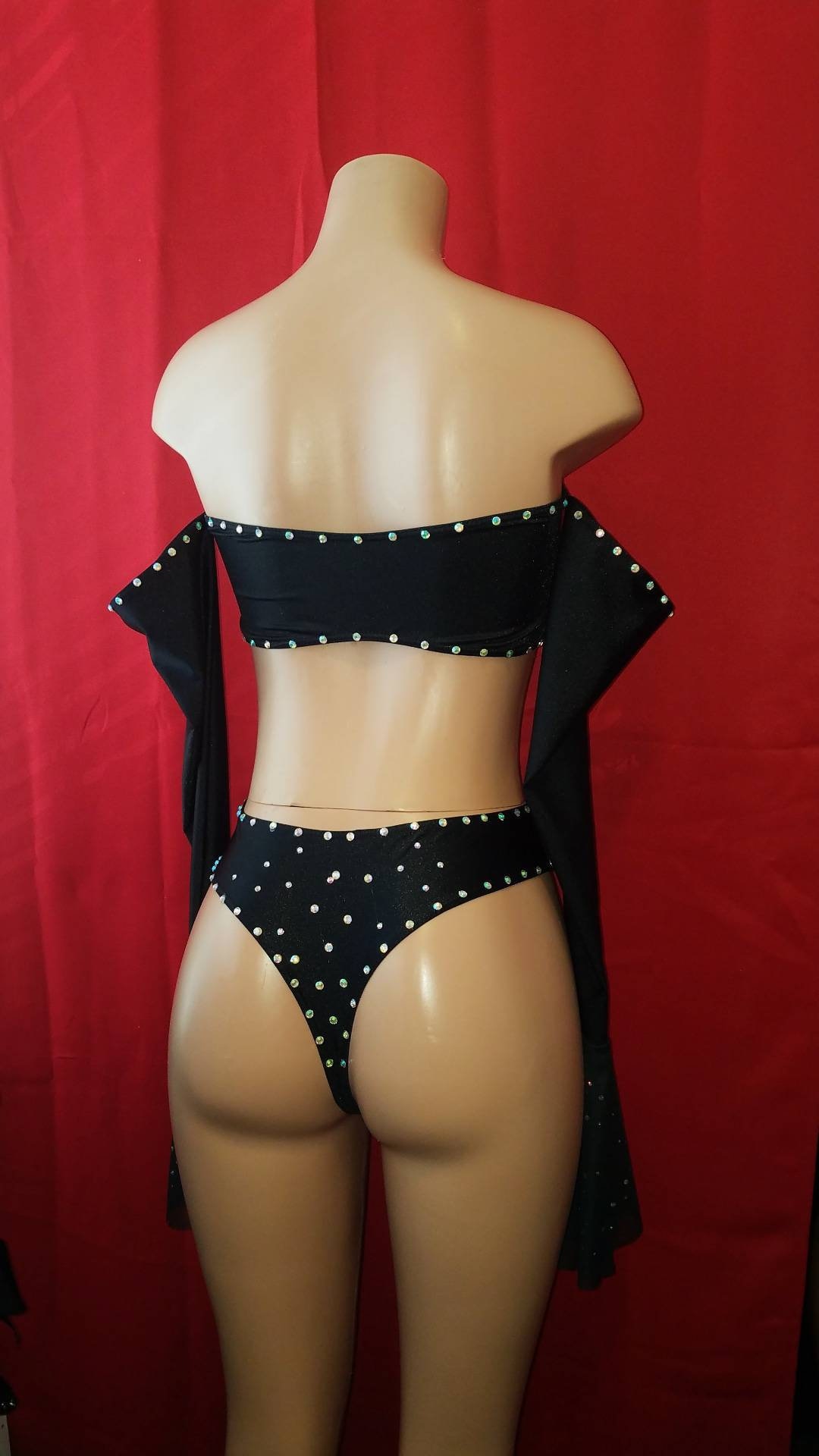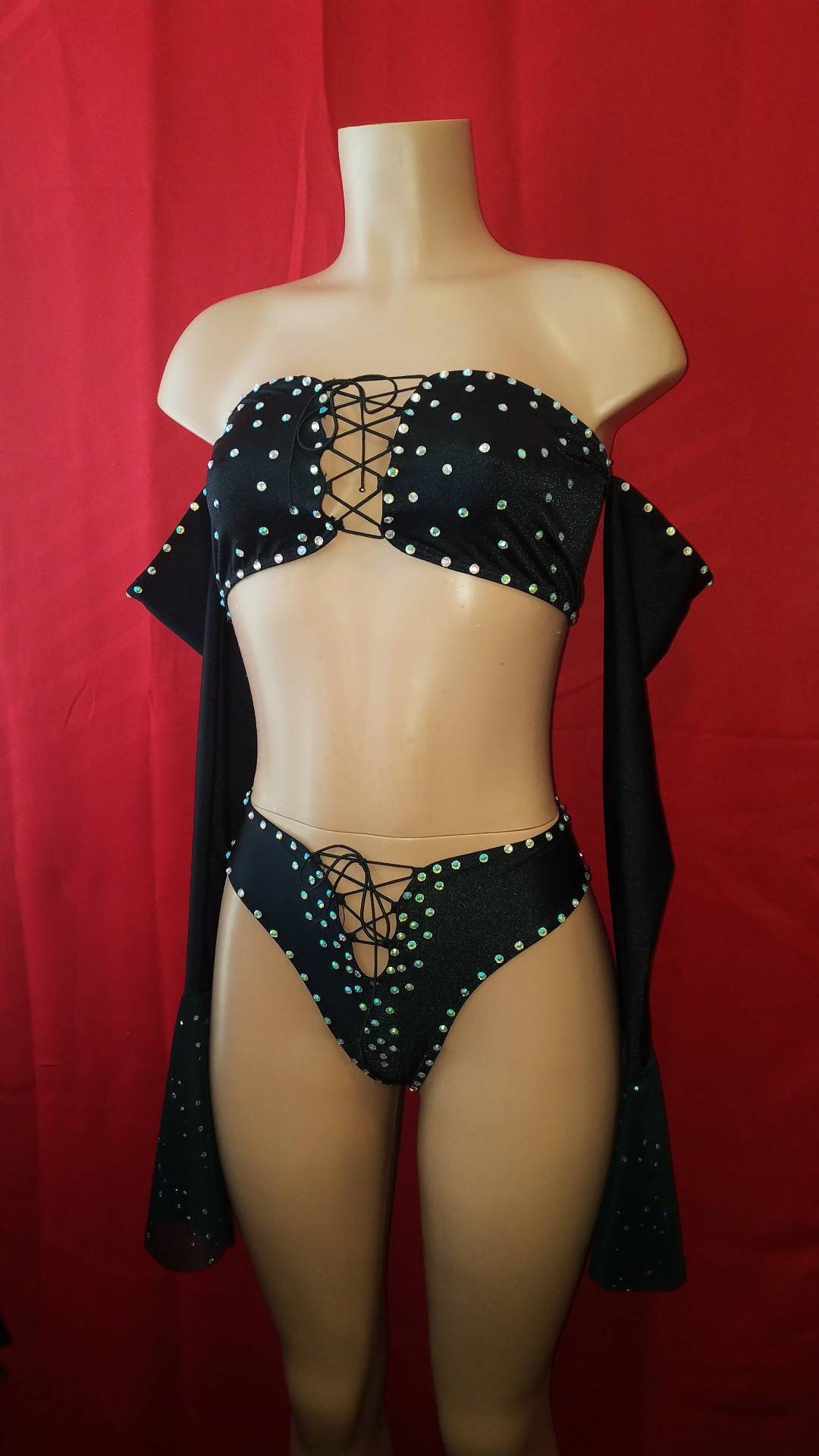 Exotic dance wear, rave or swimwear bikini
Hand made in America
Made from Lycra fabric
One size fits most
Made as is color or add notes for
Your choice.

outfit came looking exactly as pictured. i was a little hesitant buying it because i don't like one size fits all pieces usually but this one fit really well, perfect! the material is also good quality/feels sturdy unlike most dancewear companies. i'll definitely be ordering from here again. i got it the same week i ordered, maybe a little bit over a week, but still fast. also!! i was worried about specifically the top not fitting me because i'm a 36DD but it fit just fine!!
Everything i've ever ordered has been amazing!