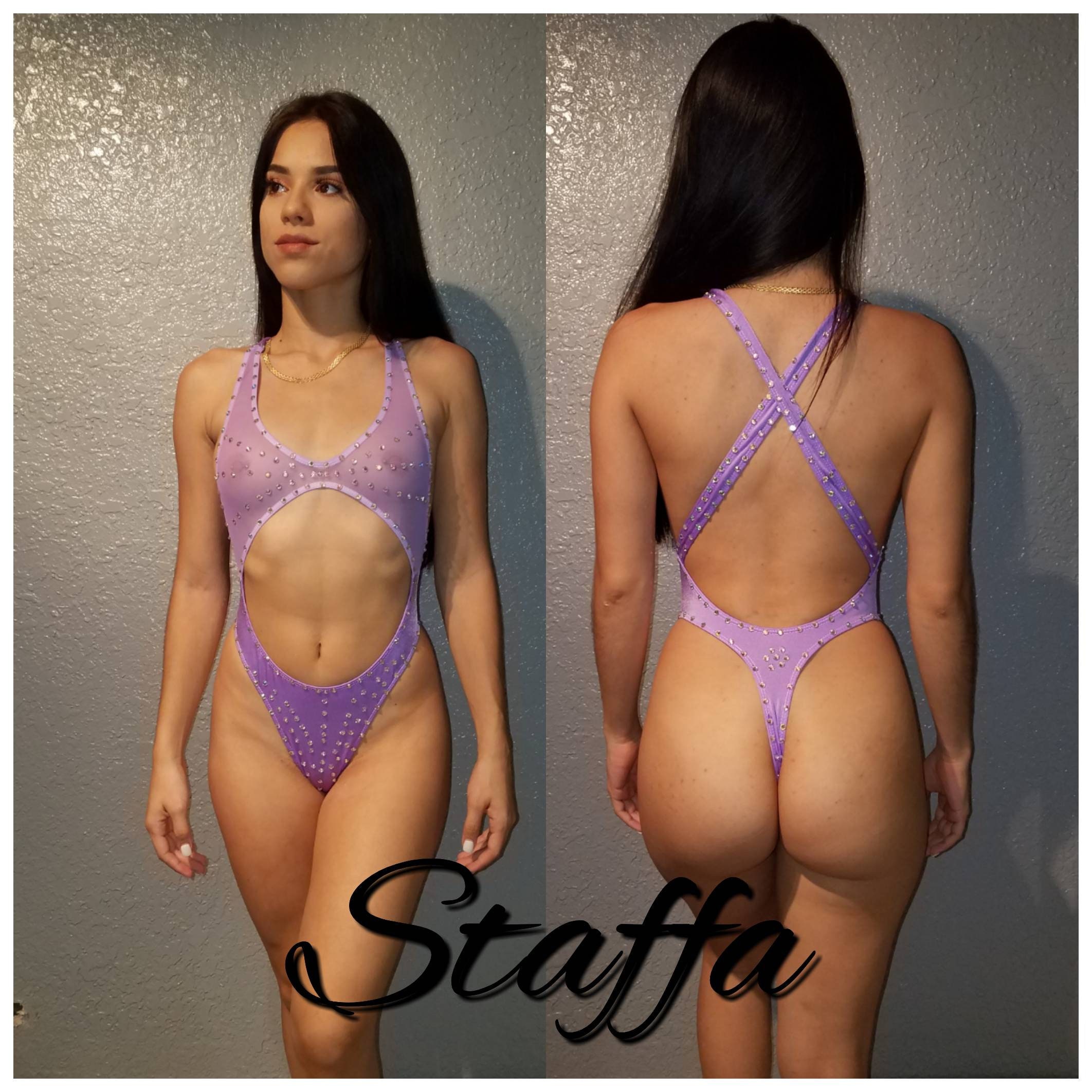 Exotic dance wear, rave or swimwear bikini
Hand made in America
Made from Lycra fabric
One size fits most
Made as is color or add notes for
Your choice.

I had to find an outfit for a rave, and this shop had the cutest outfits and stuff and had saved the day! It was so fortunate to sell so many cute bodysuits I was in love with! And the shipping went by smooth.
Outfit is super cute!! Made lots of money with my first wear!
Have bought this in many different colors.
perfect, high quality, gorgeous!! appreciate all the work that went into this!! treat yourself to this!
it was okay... not for larger boob girls maybe a b cup at most , smells of glue nothing some perfume can fix right?..it's a nice shape pretty vibrant lilac color the price is justified for the attention to detail