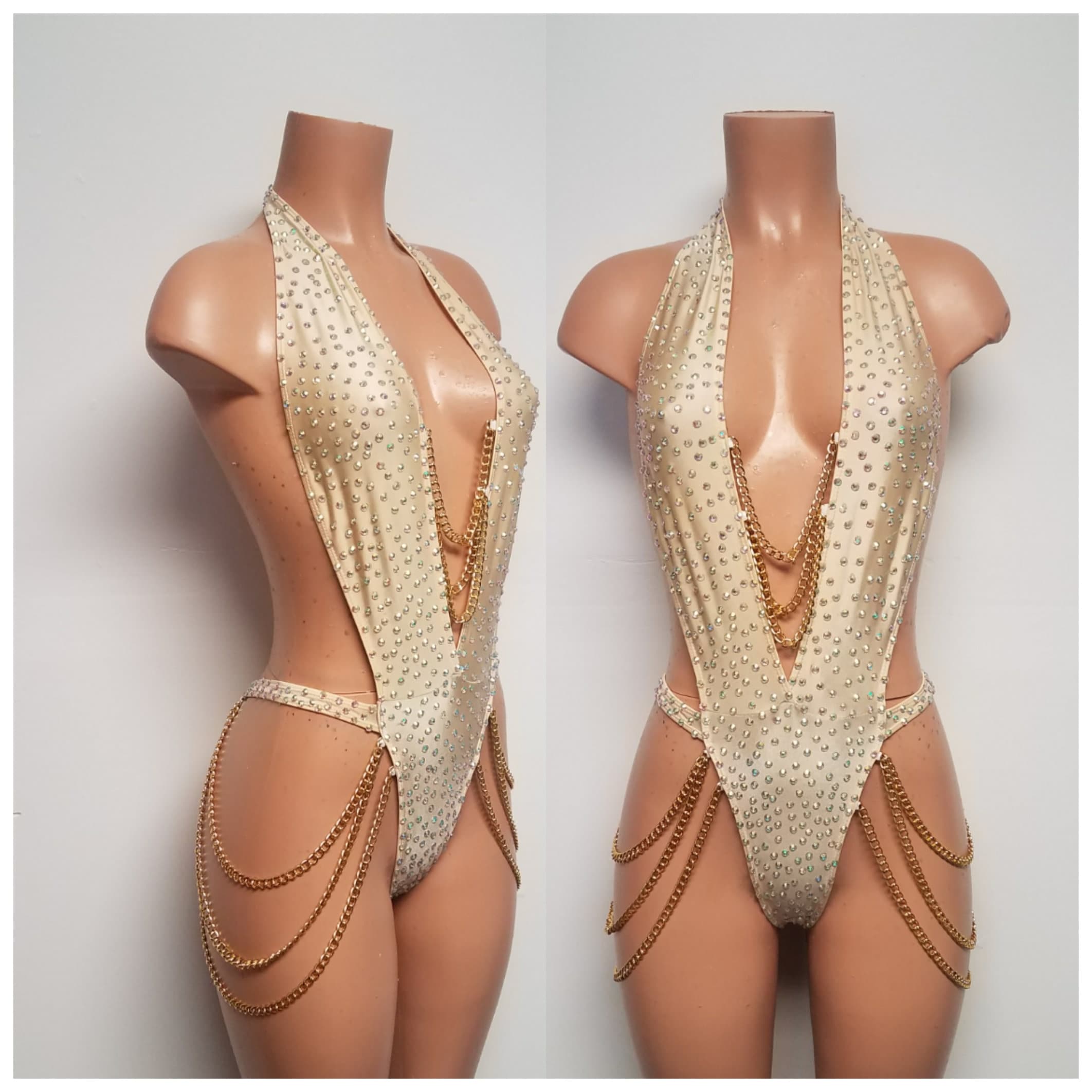 Exotic dance wear, rave or swimwear bikini
Hand made in America
Made from Lycra fabric
One size fits most
Made as is color
add notes for
Your choice of color

This is a super cute and high quality outfit, but don't buy this if you have a long torso or small boobs. You'd need big boobs in order for it to stay on and even then I doubt it would when you sit down, I'm sitting down rn band my tits are allover. If it had a back strap it would be good for dancing but with all the movement it's a total wardrobe fail, and with my long torso you can feel the weight on your neck, I'll try strap extenders and getting an alteration done with a back strap but for a $130 outfit I expect things to be perfect, I asked her if she accepted returns because her page doesn't say, and she said don't buy it if you think it won't fit and then when I asked again she said You already knew I wasn't going to. Anyway, cute fit but I won't order from this shop again, & give me your return info when I ask.
It's look great, and it didn't take long time to receive it.
So nice need more outfits