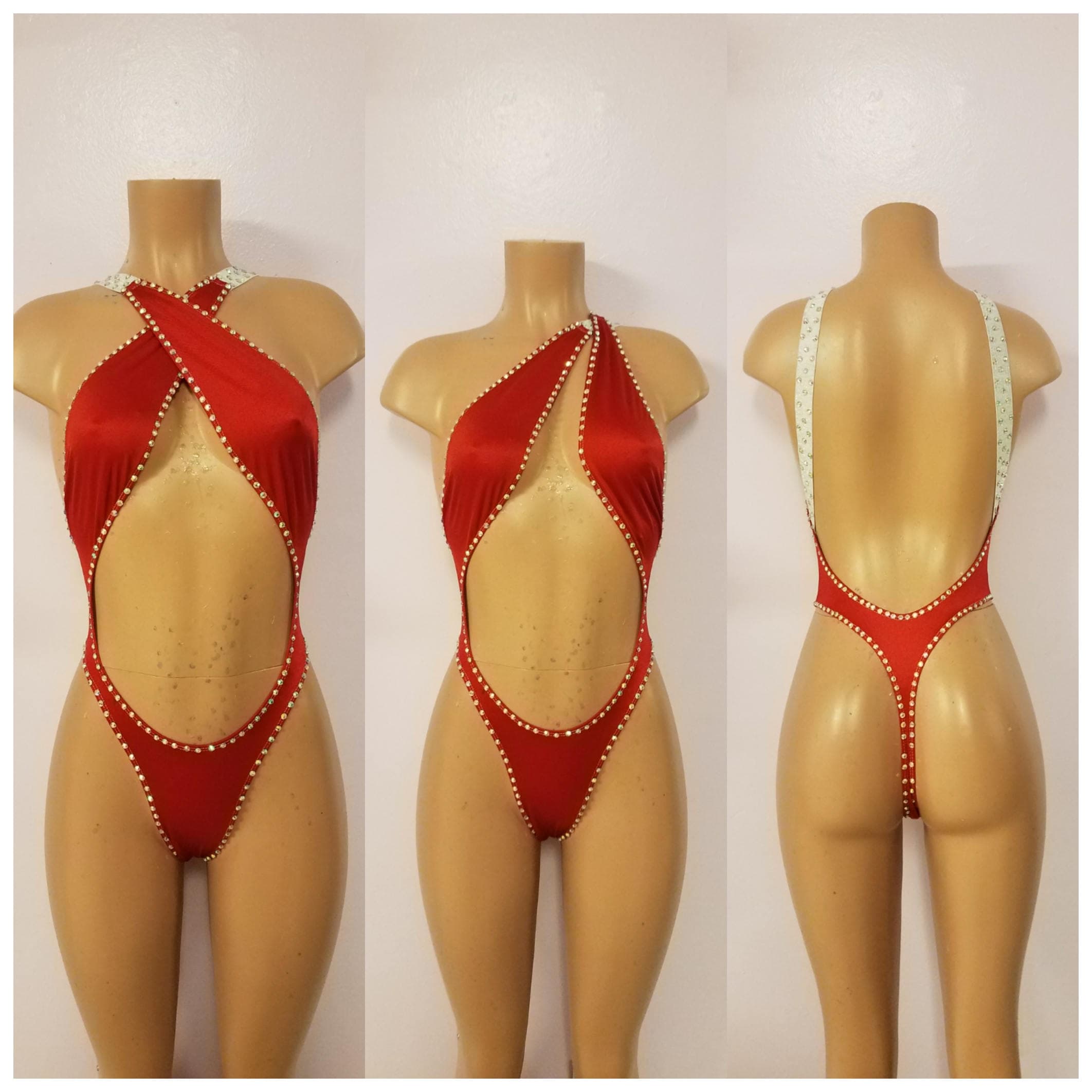 Exotic dance wear, rave or swimwear bikini
Hand made in America
Made from Lycra fabric
One size fits most
Made as is color or add notes for
Your choice.

LOVE, LOVE, LOVE! I continue to buy these in many different colors. I got a LOT of compliments on this one. People really liked the red. I sort of felt like wonder woman in it.
So amazing! Fit is great and so flattering, color is bold and the sparkles add such a nice detail. Can't wait to wear this to a festival!